Tripawds is a user-supported community. Thank you for your support!
Every day when I come home, I always say "Where's my little blue dog???" as I greet Josie…
Today, Josie left my side….I will no longer find her bouncy little spirit in the living room upon my arrival….I wont be able to smell her stinky feet, scratch her itchy shoulder, kiss the soft spot above her nose or spoon with her and hear the joy in the rumble of her throat.
My soul is crushed, my head hurts, and I feel like my heart has been slowly ripped out of my chest…..
Josie – The Greatest Dane 02/24/2004 – 11/05/13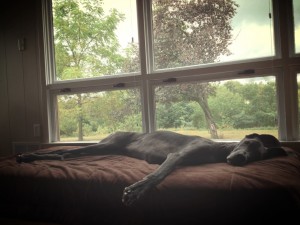 Tripawd date 03/17/2010